After 23 years in its gallery Rue de Grenelle in the 7th arrondissement of Paris, Thanakra has closed its doors at the end of decembre 2018. It however continues its activity through this website and here introduces its collection of tribal and workshop carpets, augmented with new acquisitions.
Each carpet is introduced with a short description and a picture; beyond this, you may wish to have a tribal style carpet woven to your measures. Should this be or should want to know more about exhibited carpets (more pictures, information, price, etc), please let me know by calling me on + 33 6 11 92 22 73 or by mail to contact@thanakra.com or using the contact tab appearing higher on this page.
Looking forward to hearing from you, I wish you to enjoy your visit and discovery of Thanakra's collection accessible via the tabs on the right hand side
Henri Crouzet
Tribal/vintage carpets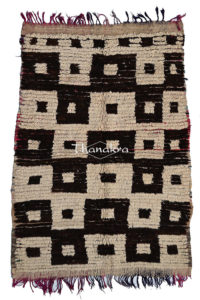 Every tribal carpet is the work of a woman who created its design while weaving, and in accordance with her own tribal tradition. Therefore, each carpet is unique by nature and conception. Old or recent, it expresses an individual taste and the reflexion on one's life; and  some are really exceptionnal beyond the simple charm many display.
Workshop carpets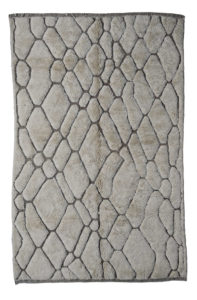 Next to the tribal carpets, the moroccan carpets world offers more and more workshop carpets intended for the international decoration market: where tribal carpets show uneasy proportions because meant for moroccan traditionnal countryside dwelings (houses or tents), workshop carpets are designed for the modern and cities world. Among all productions, Thanakra offers a choice of  mostly "white" carpets derived from the Beni Warain carpets tradition, in north eastern Morocco. Woven according to this tribal tradition and using local wools, this type of warpet is easily integrable in most contemporary and classic interiors, thanks to its neutral tones and simple design, while bringing in much light and confort.
Costumes and textiles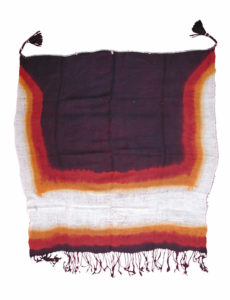 Where carpets make the essential part of the tribal furnitures, the wool they are made of  has also been the base constituent of many elements of the tribal life in Morocco: clothes, pillows, blankets, some shoes, bags, ropes, etc… Beauty being a fundamental element of mankind, it has always been a major factor in the design of such products used in both ordinary and festive days. Thanakra can offer you a choice of such tribal wool artifacts, out its own collection or from researches made on purpose on your request.